1. What have been your biggest challenges in adjusting to online teaching?
Moving from face-to-face to online teaching so quickly is challenging. I believe the biggest challenge for all of us is to maintain the quality of our teaching. We also need to ensure students actively engage with our course, enjoy their learning experience and receive timely, continuous and constructive feedback.
For courses that include practical activities, the challenge is: how to achieve the best learning outcome in an online teaching mode?
2. What tactics did you use to overcome them?
MECH2410 (Fundamentals of Fluid Mechanics) involves a practical assessment for which students are supposed to run a series of experiments on an axial ducted fan in the laboratory, collect and analyse data and write an individual report.
Problem: how can I run an experimental activity in an online mode?
Initially, I was planning to develop a video that would demonstrate the experimental setup and procedure to students. I would have then provided them with a set of experimental data and asked them to develop the experimental analysis/write their reports. 
I ended up developing an online training module that includes a series of lessons such as background theory, significance, applications, experimental setup, experimental procedure, pre-work, theoretical models and model analysis. It also incorporates a series of informative documents, instruction/educational videos, and self-assessment quizzes in each lesson. Students have been requested to complete the online training module before analysing the experimental data and writing their reports.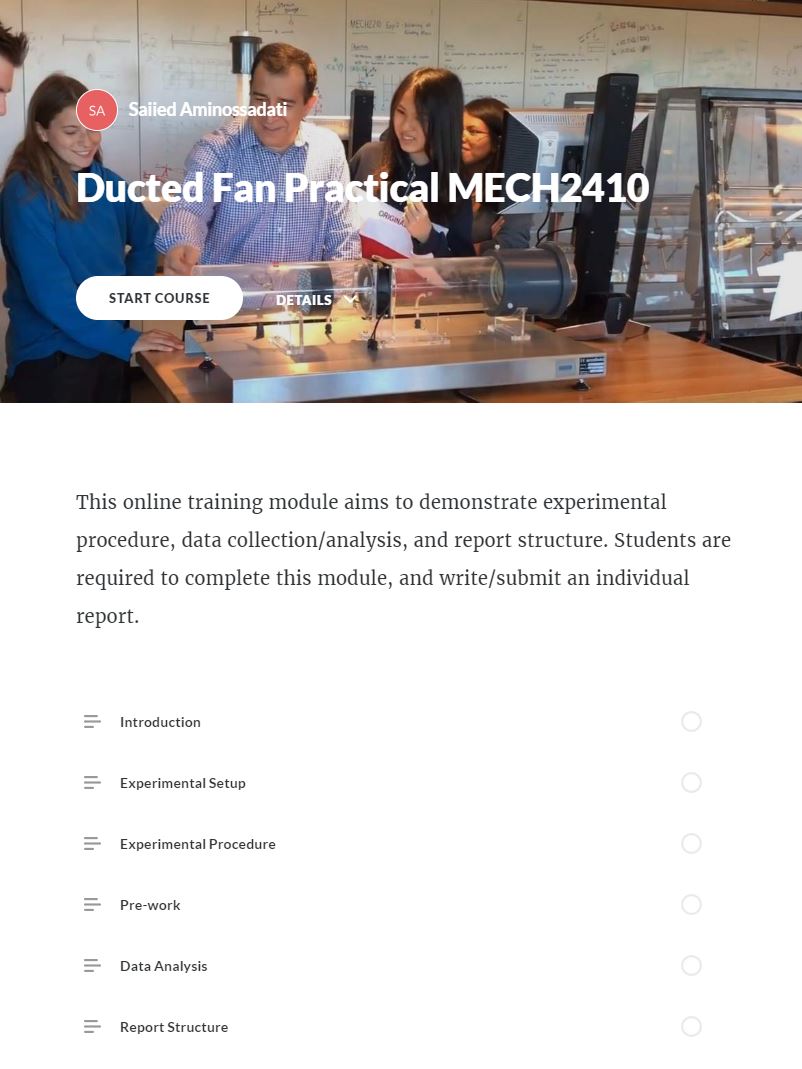 4. Have you incorporated any innovative online teaching practices?
I developed the module in Articulate360 (Rise360). I also exported the module to the Blackboard (BB) Course Site (LMS-SCORM2004-4th Edition). This enabled me to review students' progress in completing the module.
5. What advice would you give to other academics in similar positions?
If a course involves a learning objective that should be achieved through a practical activity, we need to be careful how we replace it with an online learning activity. I think it is not sufficient to only prepare a demonstration video and expect students to develop a deep understanding of what is involved in the practical.
My recommendation is to develop an online learning module that provides students with the practical background, context and applications; the experimental setup and procedure and theoretical analysis of the data. All these lessons should incorporate supportive illustrations, videos and Knowledge Check Quizzes. The feedback I have received from students so far indicates that the module has been very comprehensive and useful for them in relating to the concepts and developing a practical understanding of the practical.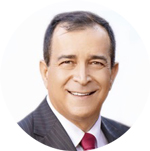 Associate Professor Saiied Aminossadati
Associate Professor, School of Mechanical and Mining Engineering
Deputy Associate Dean (Student Experience), Faculty of Engineering, Architecture and Information Technology