Teaching and Learning (T&L) Week
31 Oct – 4 Nov 2022
#UQTLWeek22
Teaching and Learning (T&L) Week is an opportunity for the UQ community to learn from one another and celebrate creative and innovative teaching and learning practices designed to enhance student learning.
  Monday 31 October – Friday 4 November 2022
T&L Week 2022 theme was 'Learning for life', including three sub-themes:
Respectful learning
Partnered learning
Personalised learning.
Zoom recordings from hybrid/online sessions have been uploaded on the Past events resources page (UQ staff login required).
Keynote and panel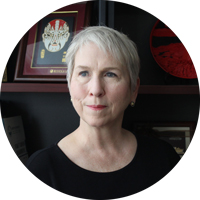 Professor Marie Wilson University of South Australia
'Preparing students (and ourselves) for the work/place of their future'
Awards Ceremony
Monday 31 October 2022
UQ Awards for Excellence in Teaching and Learning were announced and celebrated at a ceremony held at Customs House, Brisbane.