ITaLI's Learning Analytics team delivers program and course level insights to support personalised learning, with a vision of helping teaching staff to make informed decisions on teaching and learning practices.
We aim to improve learners' experiences and outcomes through the provision of meaningful data that can be acted upon before, during and after the course life cycle.
Learning analytics is defined as the "measurement, collection, analysis and reporting of data about learners and their contexts, for purposes of understanding and optimizing learning and the environments in which it occurs" (Siemens, et al., 2011). 
Learning analytics played a key role in meeting the aims of UQ's Student Strategy 2016-2020. "Learning analytics can assist students and staff by providing information that enhances learning and teaching by supporting adaptation in the practices, processes and systems of the University, such as improvements in assessment. It enables a more personalised management of the relationship between the University and its students by managing online learning, feedback and support systems." (p.19)
Learning analytics tools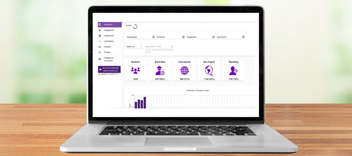 Course Insights A learning analytics dashboard that provides teaching staff with filterable student data and comparative visualisations.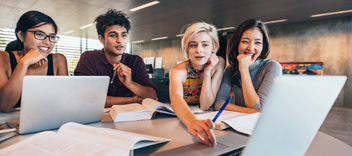 RiPPLE An educational tool that leverages learning science and AI to transform learning into an immersive experience.
Key priorities
1. Learning analytics to improve student learning
Our main priority is to make teaching and learning data available to teaching staff in a timely manner, thereby enabling data-informed pedagogical practice. As a result, we focus on the delivery of Course Insights, a learning analytics dashboard (LAD) that provides teaching staff with filterable student data and comparative visualisations.
The vision of Course Insights is to provide actionable insights for teaching staff by linking data from several UQ sources including mySI-net (enrolment and demographics), Learn.UQ (Blackboard) (engagement and assessment) and edX (Edge) (blended learning video and activity usage). Course Insights enables teaching staff to provide personalised feedback to students. In 2020, Course Insights was released to all UQ courses and continues to be actively co-developed with staff from across UQ.
We plan to develop student-centred and user-friendly visualisations to enable students to develop a better understanding of their progression in a course or program with real-time data. Initial prototypes of data visualisations are being validated through the Students as Partners approach.
Top of page
2. Learning analytics for student retention and wellbeing
In partnership with Student Services, the Student Relations Network (SRN) and faculties across UQ, we are developing an early warning system to detect students at academic risk. The process was initially trialled by the Faculty of Engineering, Architecture and Information Technology in Semester 2 2020 with the Faculty of Science joining in Semester 1 2021 and all other faculties participating in Semester 2 2021.
The early warning system identifies students who have disengaged in two or more courses, with the SRN contacting students and providing referrals to Student Services and faculty-level support. Careful consideration has been placed on student privacy, ethics and mitigation of unconscious bias in the development of predictive models.
Top of page
3. Supporting the re-imagining of learning activities across learning experiences
We design, develop, adopt and validate educational tools and associated learning theories that enhance teaching and learning. We also revise how learning activities, learning resources and assessment are delivered across learning spaces.
Example tools available for use in either Learn.UQ (Blackboard) or edX (Edge) include:
reflective journals
dimensional feedback surveys
comparative peer and self-evaluations
We have extensive experience in building custom tools compliant with the Learning Tools Interoperability (LTI) standard for integration with Learn.UQ (Blackboard) and edX (Edge).
Top of page
4. Developing, growing and leading a wider UQ learning analytics community
We engage with learning analytics 'academic champions' from all faculties to accelerate innovation diffusion and adoption of learning analytics in learning and teaching. We also collaborate with learning designers, learning scientists and evaluation experts as key members of learning analytics projects to maximise the impact and to undertake robust evaluations.
Learning Analytics and Digital Learning Community of Practice meetings are held regularly with presentations from internationally recognised learning analytics researchers and practitioners.
Siemens, G., Long, P., Gašević, D., & Conole, G. (2011). Call for Papers, 1st International Conference Learning Analytics & Knowledge (LAK 2011). Retrieved from https://tekri.athabascau.ca/analytics/call-papers
Top of page