"ITaLI enables and promotes higher education excellence and innovation."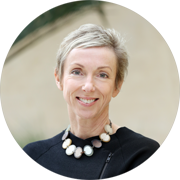 Our main focus is to continually improve teaching and learning through initiatives that lead to positive, effective change across UQ
. 
As a central UQ institute, ITaLI partners with multiple stakeholders including all faculties and schools. Our core services include professional development, quality assurance and digital resource development which support the conversion of the University's vision for the student experience into reality.
Professor Doune Macdonald
Pro-Vice-Chancellor (Teaching and Learning)
The University of Queensland
ITaLI support services
We provide a comprehensive range of expertise and support services to our colleagues across the University. As a teacher or tutor, we help you:
General enquiries
itali@uq.edu.au  |  +61 7 3365 2788
Learning & Innovation Building (17), UQ St Lucia [map]