The University of Queensland's UQ2U Blended and Active Learning Program was announced as a 2019 Advancing Academic Development Good Practice finalist.
The Good Practice Awards aim to recognise, inspire and shape academic development practice.
As an awards finalist, UQ2U Program Manager (Blended Learning) Janet Frizzarin delivered a presentation about UQ2U (view the presentation), sharing how the program supports academic staff to refresh their courses and benefits student learning experiences.
"We know that education is evolving and the UQ2U program supports the conversion of courses to high-quality on-campus and on-line active blended learning experiences," Ms Frizzarin said.
"To keep up with changes to the teaching and learning landscape, we need to carefully design the learner experience, refocus curriculum towards a learner-centred approach, acknowledge that learning is not confined to the classroom and use technology as an enabler.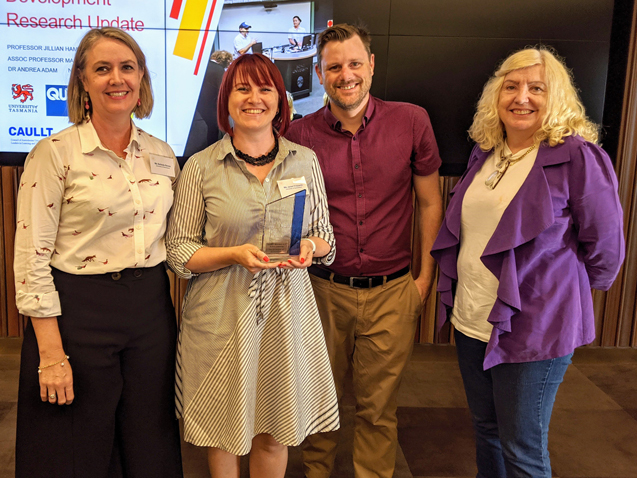 "Within the UQ2U program, we work closely with academics to transform learning experiences for their courses and provide support to create more effective learning resources and bring academic content to life.
"This is a learning experience for everyone involved and we are privileged to work with such dedicated, enterprising academics.
"We are very pleased that the efforts of the UQ2U program and team was acknowledged as an Advancing Academic Development Good Practice Awards finalist."
View Janet's presentation from the Advancing Academic Development Good Practice Awards