A project team from The University of Queensland has achieved a remarkable engagement rate for its 2018 student technology survey, collecting almost 10,000 responses to establish a solid case study for higher education digital learning experiences.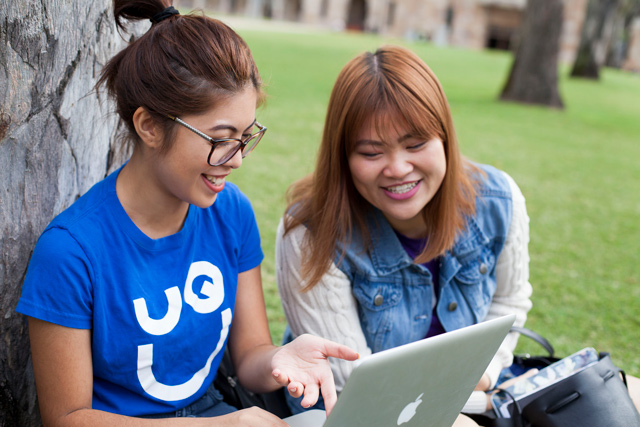 The Institute for Teaching and Learning Innovation (ITaLI) in collaboration with the UQ Library conducted the survey in April 2018 through Jisc - a digital technology expert - with the goal of gaining insights into students' digital learning experiences. The survey was also designed to attain up-to-date information to test and support the implementation of planned 'Bring your own device' (BYOD) and eAssessment programs.
The case study, published on Jisc's website, details the strategies and findings of the survey which was launched to the complete student population at UQ (55,000 students) and received an 18% response rate.
ITaLI Project Manager, Dr Samantha McKenzie, said the survey provided a solid evidence base to support understanding of students' digital needs and preferences, as well as informing current projects and initiatives in the digital space.
"Through targeted communications we were able to reach 9,987 students to query the level of support offered for use of personal devices in learning, and satisfaction around preparedness for taking their digital skills into the workforce."
"The case study will enable us to focus on enhancing and implementing current strategies; the results have already provided context and direction for future development of multi-functional study areas," Dr McKenzie said.
The survey findings will feed into strategic activities from the University's Strategic Plan 2018-2021 and the Student Strategy initiatives.
A task force was also established to target digital capabilities development. Using the survey results as part of their evidence base, the task force has launched Digital Essentials, a series of online modules for students to quickly build digital skills so that they can succeed in study and work.
Jisc has been an expert adviser on digital technology for universities throughout the UK for over 30 years. The organisation provides a unique picture of how students and staff are using technology in higher education institutions, highlighting what really makes a difference for teaching and learning.
The Institute for Teaching and Learning Innovation (ITaLI) is The University of Queensland's enabler and promoter of higher education excellence and innovation. The Institute seeks to transform teaching and learning initiatives into practical realities that lead to positive, effective change at UQ.
Media: Zarese Kisielewski, z.kisielewski@uq.edu.au, +61 7 3365 6211.